Del Mar Center Pool Facility, The Sea Ranch Association -
Sea Ranch, CA
Completed June 2000

The Del Mar Center Pool Facility is a new facility adjacent to an existing recreation center. The facility consisted of the following components:

a. 4,500 square foot multi-use pool that contains a 25-meter swim course and a 1,260 square foot shallow water recreational area.

b. Thermal pool cover reels in a below grade deck box with redwood cover.



Back to More Recreational Facilities

View List of Other Recreational Facilities Projects >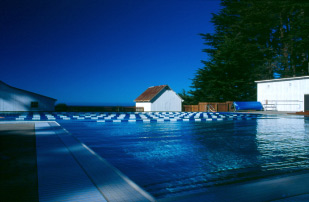 Shallow Water Recreational Area